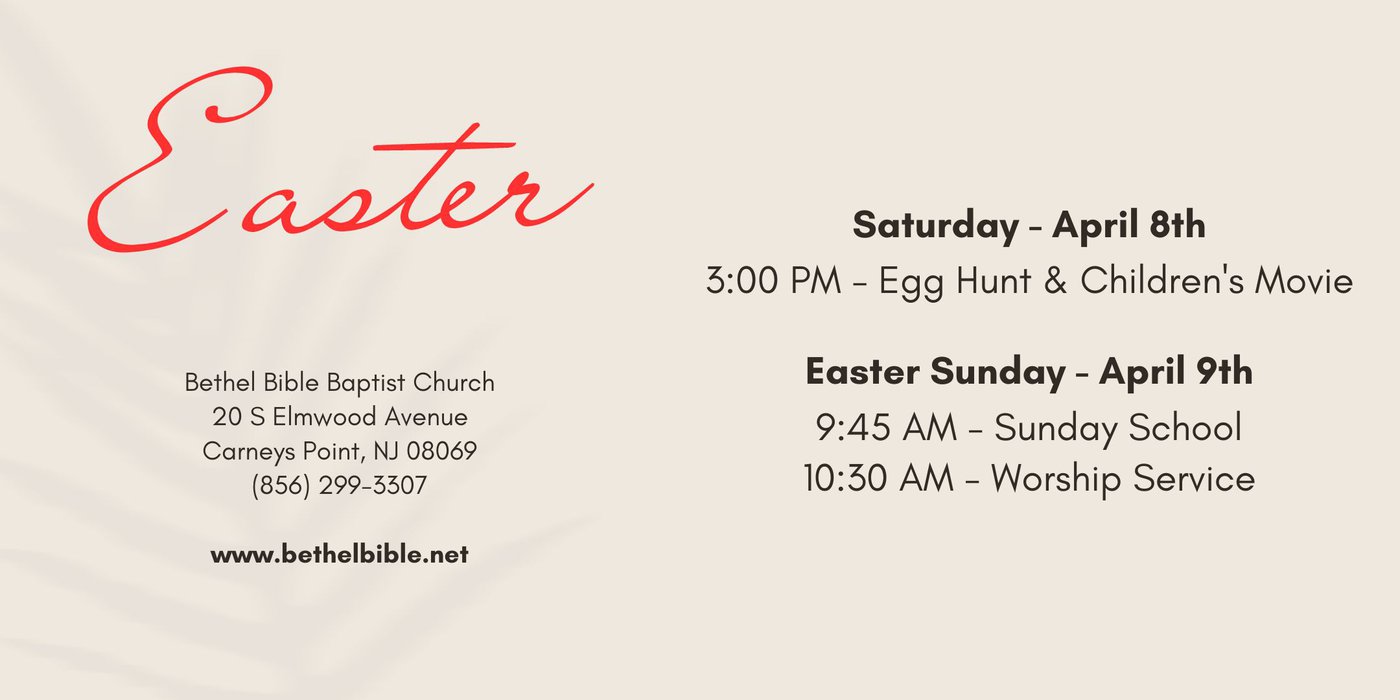 Join us for a wonderful time for the entire family. Along with the egg hunt, we will watch a Veggie Tales movie. There will be snacks available and it is all free.
We will have our Sunday School for all ages on Easter Sunday Morning at 9:45 AM.
The morning worship service will be held at 10:30 AM.